(TO SEE PENGUINS LISTED BY SPECIES go to Penguins of the World by Species)
.
Penguins of the World Interactive Map
&nbsp
&nbsp &nbsp &nbsp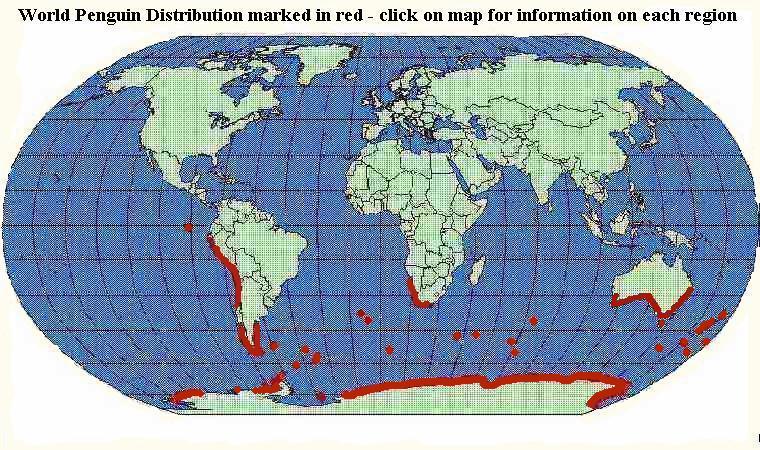 CLICK ON ANY PART OF THE MAP TO SEE WHICH PENGUINS LIVE THERE.
THEN CLICK ON THE NAME OF EACH PENGUIN FOR DETAILED INFORMATION ABOUT EACH PENGUIN.
.
.
PENGUIN RESEARCH PUBLICATIONS funded by our penguin adoption program.
.
&nbsp &nbsp &nbsp
.